Updated on September 4, 2012
Updating your construction site's road work signs might be a mundane task for you, but it has become a thrilling (and law-breaking) game for hackers.  While we don't condone this illegal activity, we can't dispute its entertainment factor. So, we compiled the most amusing road sign hacks out there.
Have a laugh… and then go double check that the signs on your watch are locked up and password-protected!
1. Now entering zombie territory

(via Fox News)
It's best to have your getaway plan intact before driving this route.
(via Zug)
Referencing the 1951 sci-fi film The Day the Earth Stood Still, this sign assures us that robots won't take over the world anytime soon.
(via KCBD)
Paul Revere, 21st century-style.
4. Trapped in a sign factory
(via MIT)
Factory work can be is a dangerous profession.
(via POPFi)
We can only assume Bart Simpson was behind this sign hack.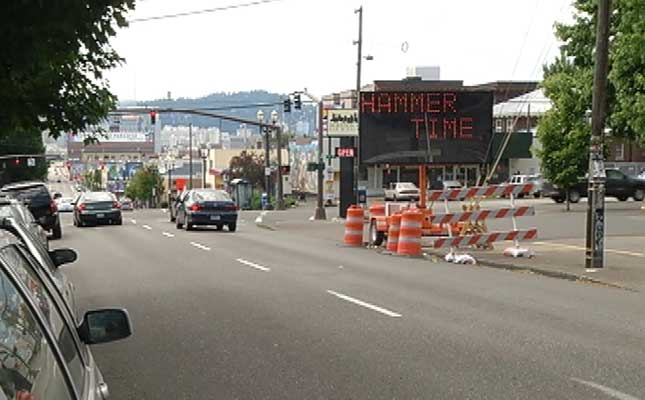 (via KPTV)
What better way to honor M.C. Hammer than taking control of a road work sign? These hackers proved him wrong–you can, in fact, touch this.
7. Not a hack, just a little magic
(via Lex 18)
This sign in Lexington was accompanied by another that read, "Muggles beware." Sneaky hackers or dark wizard magic?
8. Potty mouth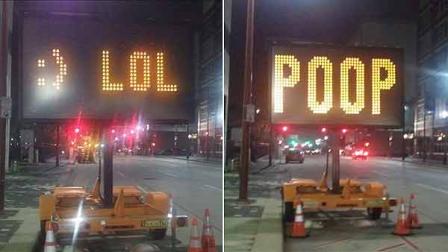 (via KTRK)
You would think a person skilled enough to hack into a road work sign might encompass a fair bit of maturity. You would be wrong.
9. Tell it how it is
(via listicles)
We have to admire their honesty.
(via Tech Crunch)
Hopefully she has enough chip and dip for everyone invited.
(via Zug)
Ironically, this sign was found in Mt. Rainier, Washington, a town with a reputation for spotting UFOs.
12. Taunting sign
(via Funny and Jokes)
No use getting mad when you know it speaks the truth.
What would your hacked road construction sign read?